CARICOM Girls in ICT Partnership
The CARICOM Girls in ICT Partnership continues to invite speakers to present at the webinars, primarily, professionals in Science, Engineering, Arts and Mathematics. Review the Concept Note and Request for Support for more details
The CARICOM Girls in ICT Partnership will be hosting the STEM/STEAM Careers Webinar Series every Friday at 12:00 p.m. to 1:00 p.m. Each program will feature STEM/STEAM industry and subject matter experts on topics such as artificial intelligence, women in STEM, building your portfolio, emerging technologies and much more. To Join the Weekly Webinar activities see the below details:
Details of Zoom Webinars
The Webinar Series will run from September 22nd, 2023 – November 24th, 2023, every Friday at 12:00 p.m. to 1:30 p.m.

The below table outlines the dates of each webinar and corresponding Speakers and provides a link to their presentations.
Date

Speaker(s)

Presentation

September 15th 2023

Ms. Tiffani Teachey –
TEDx Speaker | Author | Engineer | STEM Advocate

September 22nd 2023

Ms. Anuskha Varsha Sonai- Creative Tech Hub Caribbean

Mr. Reyshad Xavier Jhon-Clair Selman, CEO XRLab

Subject Matter: "The Opportunities, Categories, Use Cases and Ethics of AI in our Digital Ecosystem"

September 29th 2023

Ms. Candice Denic- Google

Mr. Joshua Andall – Caribbean Youth Ambassador – Grenada

Subject Matter: "Digital Marketing Agencies"

October 6th 2023

Ms. Erica Simmons- Institute of Electrical and Electronics Engineers (IEEE) Jamaica Section

Feature: "Unconventional Careers in ICT"

Ms. Rhoda Essien – UN Eastern Caribbean Youth representative

Subject Matter: "Women in Stem: How does one narrow down a career?"
Video Recording

October 13th 2023

Dr. Letecia Addison – UWI

Feature: Breaking Barriers in STEM/STEAM Fields

Presentation

October 20th 2023

Mr. Christopher Francique – ICT Educator

Feature: "Digital evolution, emerging careers and the role boys fulfill in STEM/STEAM"

October 27th 2023

Ms. Bevon Chadel Charles – CEO/Founder Akata Farms

Feature: Empowering the Future: AI, Technology, and the Power of Girls in STEM/STEAM

 

Ms. Alisha Koulen – Operations Manager STEMGUYANA Inc

November 3rd 2023

Dr Uon Sandiford Medical Dentist | Forensic Odontologist

Feature: "The role of a Forensic Odontologist in the new Guyana"

Ms. Derval Barzey – Sustainable Development Professional | Energy Transitions | Podcaster

Subject Matter: "Careers in Energy and Sustainable Development"

November 10th 2023

Ms. Vanessa Webbe –
Author Chippy the Computer Teacher

Ms. Kim Spencer – Subject Specialist, Ministry of Education (Guyana)

 

Ms. Desa Philadelphia Communication and Development Strategist | Writer | Editor

Subject Matter: "Careers in the Arts"

November 17th 2023

Ms. Christine London – National Project Coordinator, Ministry of Education

 
Ms Saelese Haymes – Head Titan – Titan Chambers
Feature: "Law, FinTech and Advocacy"
 

Mr Mario Ramotar, PhD- Meta

November 24th 2023

Mrs. Celia Garcia-James Sustainability Development Professional

"Digital Transformation in the Oil and Gas Sector"

 

Mrs. Constentina Hamilton Agriculture Professional

Founder and Executive Director of Proserpina AgTech Subject Matter: "Building your career and character in 2023."

 

Mrs. Tamika Henry Fraser Forensic Scientist

Subject Matter: Fact or Fiction? Unravelling The Mystery of a Career in Forensic Science
Women and girls participation in science, technology, engineering, and mathematics, commonly known as STEM, is one of the areas which is seemingly experiencing some lag.  Although just as many girls as boys are completing high-school level education, and more women graduate from university worldwide than men, women remain a minority in the STEM fields.
The reasons for this systematic underrepresentation are multiple and complex, but three things seem to matter most: 1) Aspirations that are molded by social norms and parental expectations; 2) information failures that affect the decision to enter and stay in a STEM field; and 3) institutional factors that constrain women's ability to enter a STEM job.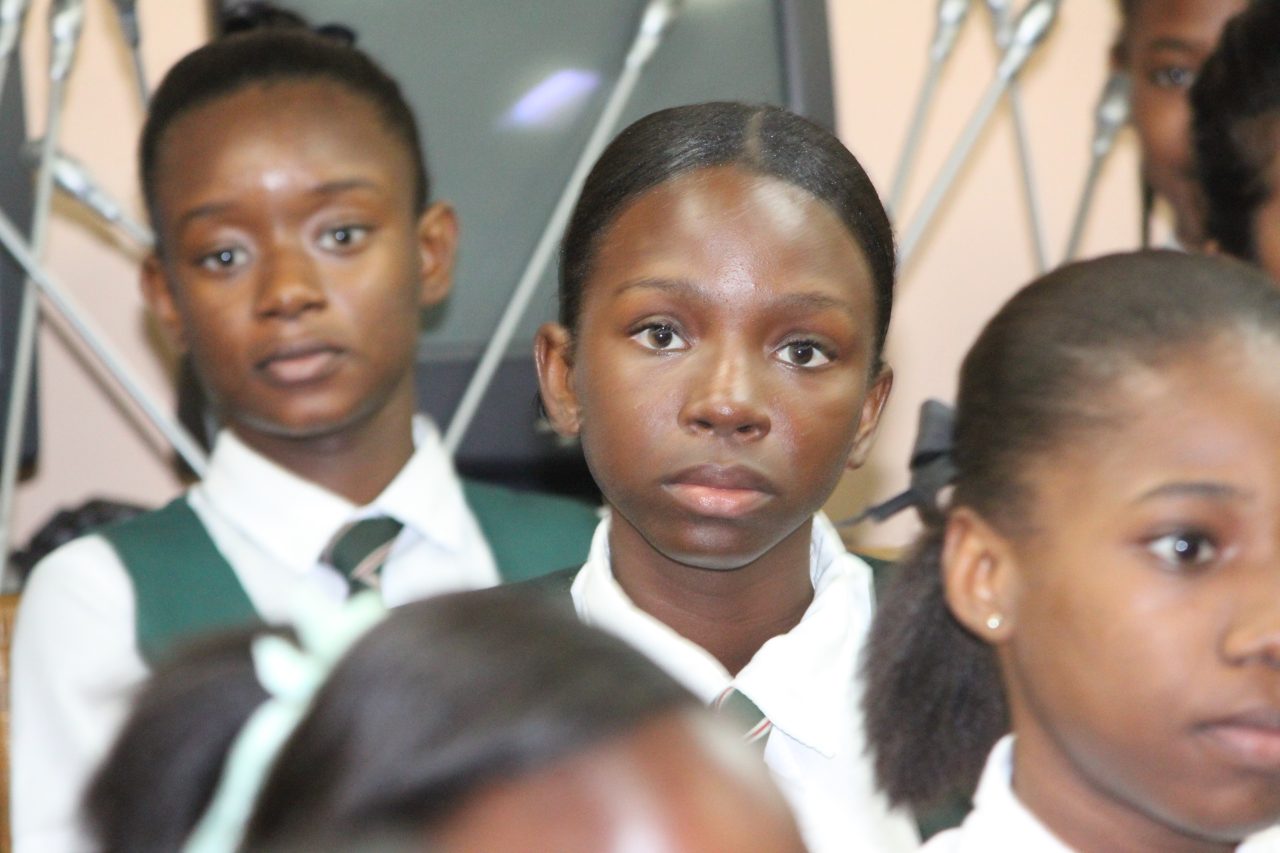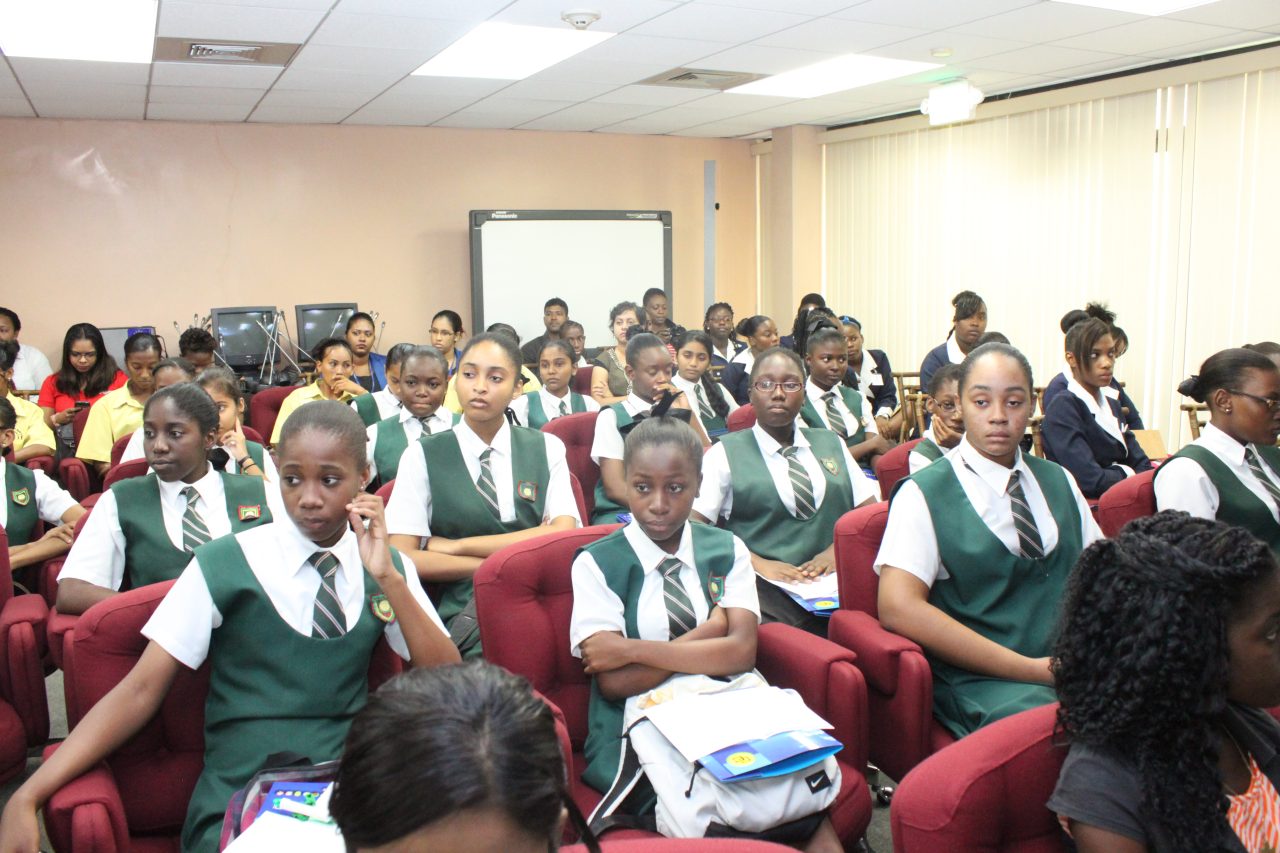 Evidence shows that an early exposure to STEM (which includes ICT) has a positive impact on students' perceptions towards those subjects and can ensure that students are digitally competent when they leave school.
Children are growing up in a world where social media, mobile technology and online communities are fundamental to the way that they communicate, learn and develop.
"Knowledge related to science, technology, engineering and math (STEM) is crucial in responding to the challenges we are facing as a society…" Tibor Navracsics European Commissioner for Education, Culture, Youth and Sport[1].
Tested interventions in developed countries that have made role models available to girls, introduced inclusive language in the classroom, brought in non-stereotypical role models, and given information about STEM workplaces show a lot of promise.