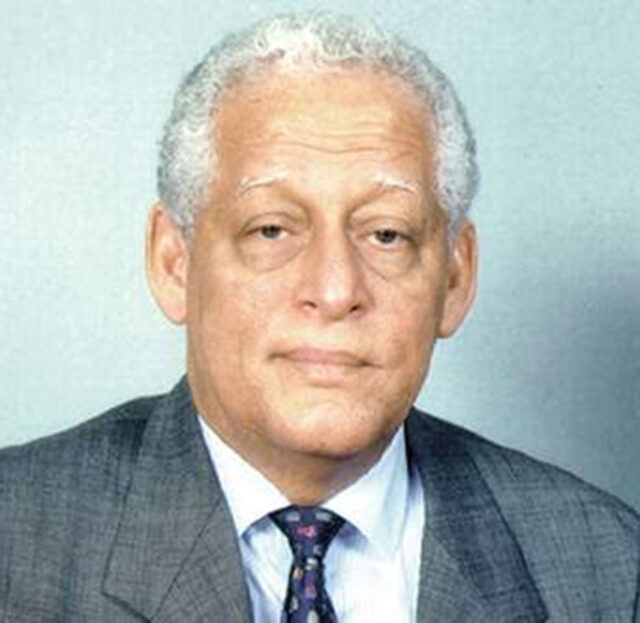 ---
Sir Meredith Alister McIntyre
Country:
(Grenada)
---
Browse Caribbean Personalities
Sir Meredith Alister McIntyre
---
Sir Meredith Alister McIntyre, OCC Awardee of 1994, and a venerable Caribbean integrationist was born in Grenada.
A highly celebrated West Indian academic and intellectual, and considered one of the great social thinkers of his time, he piloted the movement for integration as Secretary-General of CARICOM from1974-1977, and as Vice Chairman of the West Indian Commission.
He was highly acclaimed as a developmental economist and his foremost contribution as a scholar was to the University of the West Indies as Lecturer and Vice-Chancellor from 1988 and as Director of the Institute of Social and Economic Research (ISER) between 1967 and 1974
His academic career extended to the reputable Princeton University and Colombia University where he was Assistant Professor and Fulbright Fellow, respectively.
Sir Alister McIntyre served his community with distinction as a renowned scholar with many publications pertinent to Caribbean developmental issues.
He was able to position the Caribbean region on the world scene and made a significant impact on the international arena through the many high level posts he held in various UN organisations and in a consultative capacity to Regional and International Financial Institutions, such as the IDB and the World Bank.
The OCC is among a line of prestigious honours bestowed on Sir Alister McIntyre, including national honours of Member States, Guyana and Jamaica, and Knighthood by Her Majesty the Queen of England in 1992.
---
« Sir John Melvin Compton
Sir Philip Manderson Sherlock »