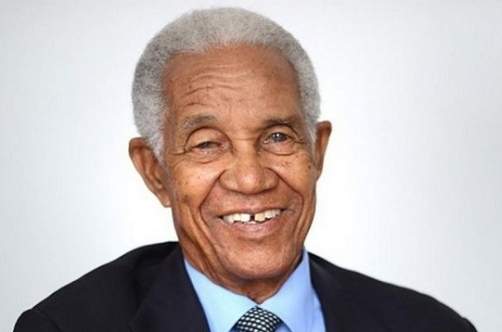 ---
Sir Garfield Sobers
Country:
(Barbados)
---
Browse Caribbean Personalities
Sir Garfield Sobers
---
For the cricketing world of the West Indies, Sir Garfield Sobers, a Barbados national, is an embodiment of excellence and a symbol of West Indian pride.
Cricketer par excellence, Sir Garfield distinguished himself as a superior cricketer, classified as the greatest all rounder ever.
For this outstanding contribution to the Region through his remarkable career as Captain and player of West Indies cricket, he was bestowed the honour of the Order of the Caribbean Community in 1998.
His phenomenal cricketing record and the accomplishments of the West Indies under his captaincy served not only as a potent unifying force for the Region's peoples but created an avenue for the Caribbean to be recognised among the community of nations.
To every West Indian of his time, Sir Garfield is known and heralded as the legendary figure of West Indian cricket. None has so far surpassed what he has achieved in dismantling the barriers of nationhood which oft times derail the desired process of regional unity.
For his accomplishment he has been honoured in many ways, including being knighted by the Queen of England, an honour reserved for a distinguished few, and has been proclaimed a National Hero of his country.
---
« Sir George Alleyne
Sir Arthur Lewis »