A tribute to the late former Prime Minister of Barbados, Professor Owen Arthur is the front page article in the July-August 2020 edition of the CARICAD Newsletter.
CARICAD, the Caribbean Centre for Development Administration, is the Region's focal point for transforming and modernizing the public sectors of its Member States to better formulate and implement public policy towards the achievement of good governance which is indispensable to sustainable development.
Professor Arthur died on the 27 July 2020 in his native Barbados and was buried on 14 August.
Click on the Link and Image below for the a copy of the Newsletter Vol. 3, Issue 4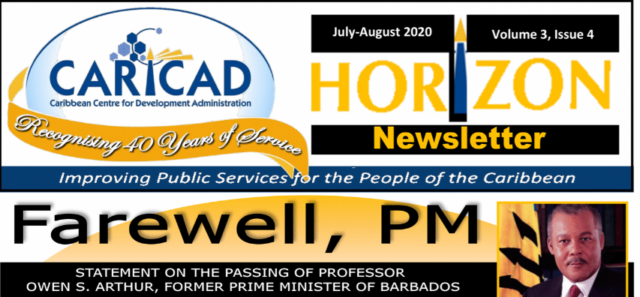 http://publizr.com/caricadsec/horizon-july-august-2020-final#/0