Your Excellency Jürg Sprecher Plenipotentiary Representative of Switzerland to the Caribbean Community (CARICOM);
Mr. Dean Jackson, Honorary Consul for Switzerland in Guyana.
Good afternoon!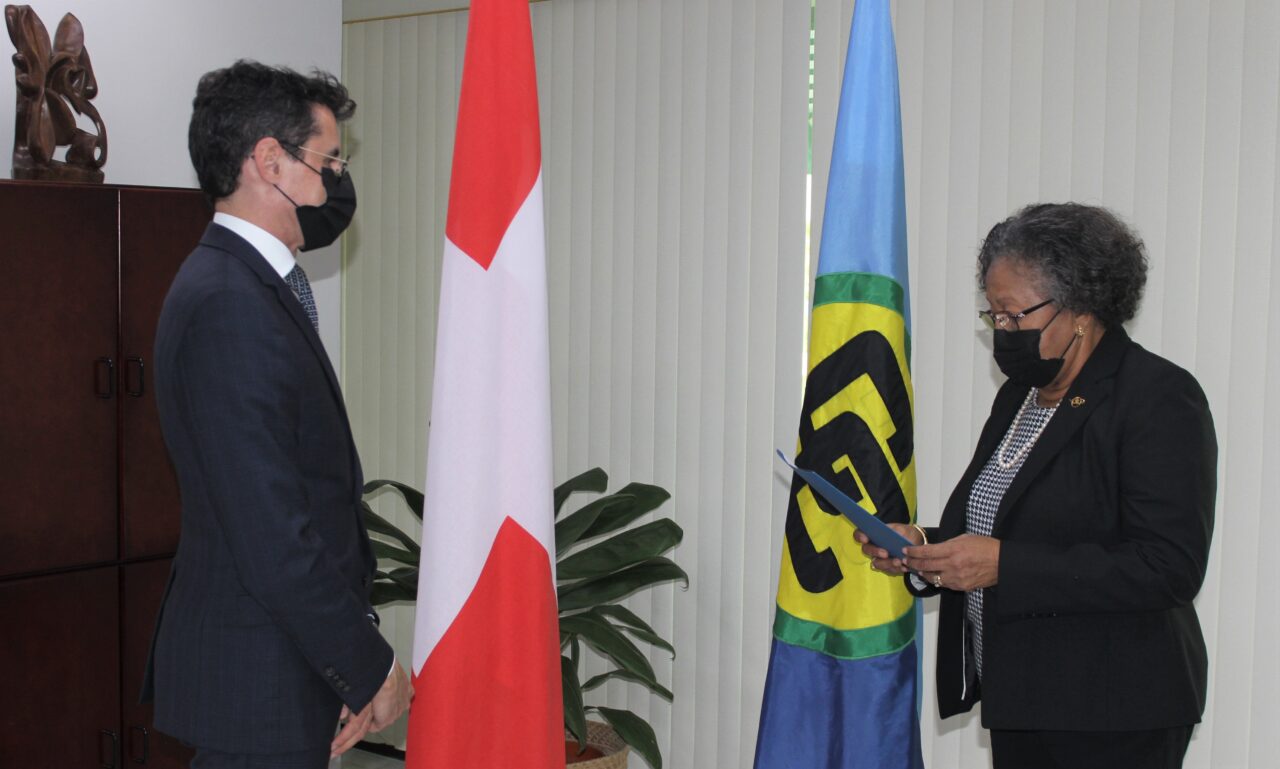 Ambassador, I am indeed honoured to accept your Letter of Credence, and to extend congratulations on your appointment as the Plenipotentiary Representative of Switzerland to the Caribbean Community (CARICOM).
I welcome your appointment as a meaningful step towards greater cooperation between the Community and Switzerland, and I also welcome the opportunity to build on existing relations between our countries, as there is scope for enhancement of our relationship in a number of areas of mutual interest. These include, in particular, stemming the flow of illicit arms and climate change.
Ambassador, your accreditation comes at a time when Switzerland, CARICOM, and the rest of the world are grappling with the devastating effects of the COVID-19 pandemic. It has plunged countries into social and economic disaster with the widespread loss of lives and livelihoods.
Timely and universal access to COVID-19 vaccinations will remain a key tool for beating the pandemic and putting our economy on the path to a resilient recovery.
Ambassador, our economic recovery would be further bolstered by access to concessional financing from International Financial Institutions (IFIs). The current use of Gross Domestic Product (GDP) per capita as the criterion for access hinders most of our countries, categorised as middle income, from benefitting from multilateral mechanisms, such as the COVAX initiative, on concessional terms. Our Community strongly believes that vulnerability must be a primary factor in determining access to concessional financing.
In this regard, CARICOM would welcome the support of Switzerland in using its important voice in the international community towards the development of a Universal Vulnerability Index (UVI). This would be a more relevant criterion, especially for small vulnerable economies like ours in the Caribbean, rather than that of GDP per capita.
This is also an important factor in assisting our Member States to garner resources to build resilience against climate change. This is a matter of an existential nature to our Community, and to other Small Island and Low-lying Coastal Developing States (SIDS). In the aftermath of the recently concluded COP26, CARICOM appreciates the support of Switzerland in continuing the global fight to combat climate change.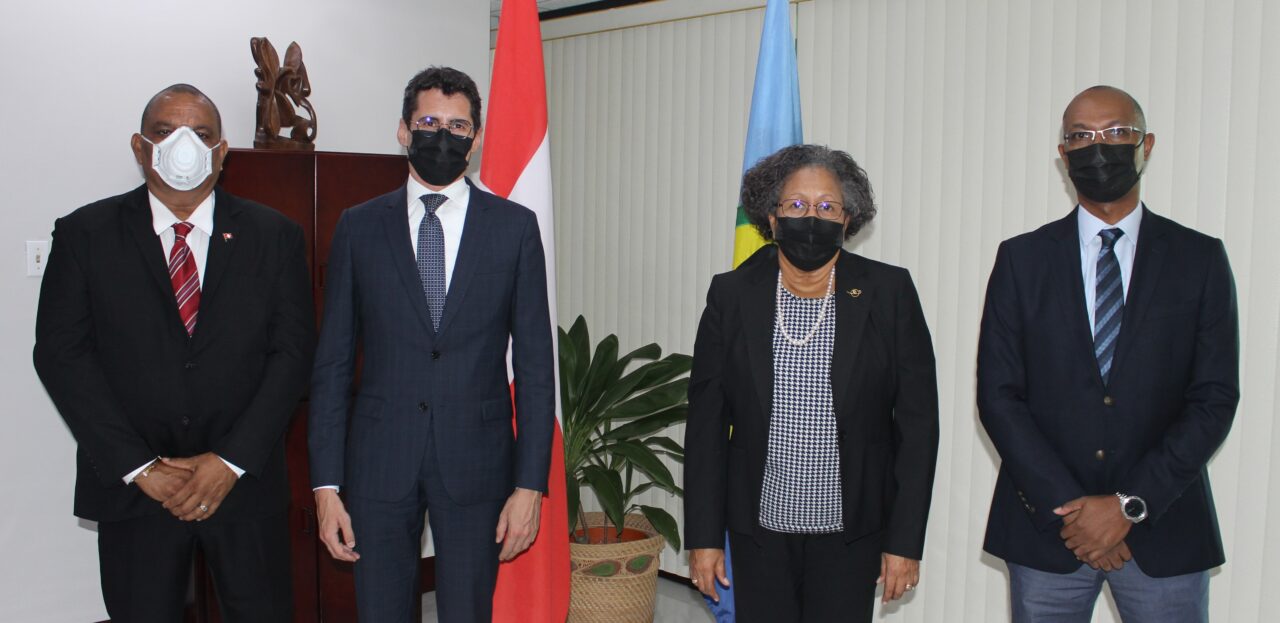 Excellency, the Caribbean Community and Switzerland have much to collaborate on, and I sincerely look forward to engaging with you and other officials of your esteemed country.
As you assume your new role as Ambassador to CARICOM, I can assure you of my support and that of the staff of the Secretariat, as we work together to strengthen the relations between CARICOM and Switzerland. I wish you every success in your new role.
Thank you!