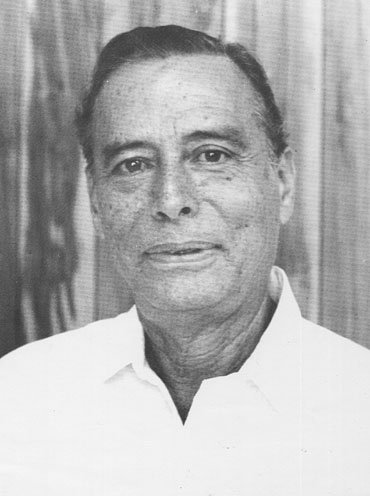 ---
Rt. Hon. George Price
Country:
(Belize)
---
Browse Caribbean Personalities
Rt. Hon. George Price
---
"His passion for the Caribbean cradled the Central American State of Belize into the arms of the Community" – words of introduction in the citation given for the Rt. Honourable George Cadle Price, "Father of the Nation" of Belize and OCC Awardee of 2001.
The political record of this great statesman dates back to CARIFTA, the precursor of the Caribbean Community.
Fuelled by a deep desire for the incorporation of Belize into the wider southern geo-political hemisphere, he united with the Caribbean leaders who advocated for the establishment of CARIFTA joining the league of founding fathers of this institution.
Like many of the political stalwarts of his time, George Price was the pillar of his nation's political liberation, clearing its path to political independence in 1981. His political career revolved around a multiplicity of roles as founding member of the People's United Party in 1950, Mayor of Belize City from 1958-1962, Member of the Legislative Assembly 1956-1956, First Premier and Prime Minister of Belize, and as Senior Minister of Government.
Against much opposition, he succeeded in the strategic relocation of his country's seat of Government from Belize to Belmopan sparing the capital location from the uncertainties of natural disasters.
Because of its strategic geographic location, George Price oriented Belize's external relations towards North America, Mexico and Central America, building on established linkages with the English speaking Caribbean.
He is described in the citation for his OCC Award as Political Leader and Parliamentarian emeritus "merited as much for his political feats as for his colossus of integrity, adoration and respect from a nation united in its diversity: a Caribbean leadership model".
George Price remains the patriarch of his nation, birthing its existence as an independent national state and charting its emergence from economic backwardness to a state of development in which it stands as a centripetal and unifying force in Central American/Caribbean relations.
---
« Rt. Hon. Vere Cornwall Bird
Professor Violet Eudine Barriteau »