CARICOM Secretary-General Ambassador Irwin LaRocque this week accepted the Credentials of new Ambassador of Canada to CARICOM H.E. Mark Berman, saying the ceremony reflects the strong and enduring bonds of friendship between the two sides.
Noting that development assistance and technical cooperation feature as important aspects of the relationship, the Secretary-General said the Caribbean Community has benefitted tremendously, particularly through projects aimed at advancing economic integration and at strengthening the capacity of key Regional Institutions.
He commended Canada's assistance to the Region's fight against the coronavirus through resources provided to the Pan American Organisation (PAHO) and the Caribbean Public Health Agency (CARPHA) Noting however that access to vaccines is crucial to rebuilding the devastated economies of this most tourism and travel dependent Region, he restated CARICOM's call for a global Summit to address equitable access to COVID-19 vaccines, over and beyond what is available from the COVAX facility, and the need for support.
"CARICOM stands ready to collaborate with international partners like Canada to advocate for this meaningful dialogue in the interest of a humanitarian resolution," the Secretary-General said.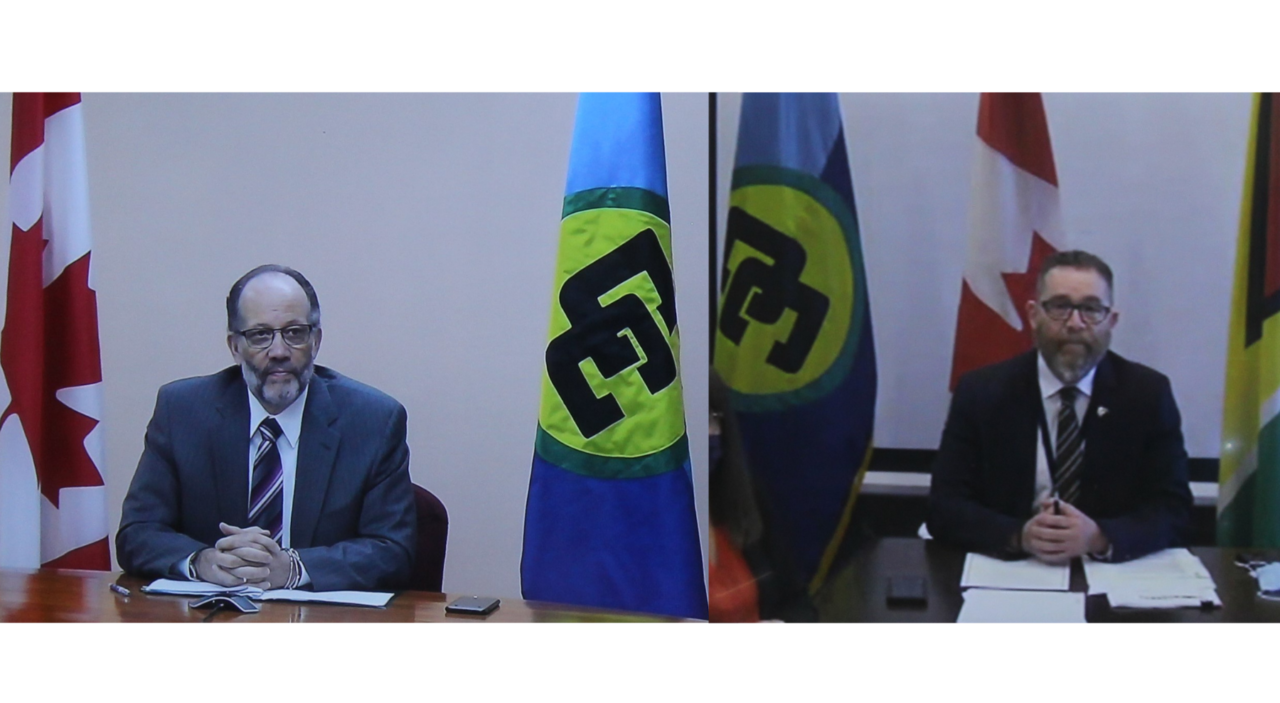 Canada has supported, through the Caribbean Disaster Emergency Management Agency (CDEMA) the Region's preparation for and response to disasters which have become more intense due to climate change. It has been an important partner in advancing the CARICOM Single Market and Economy (CSME) – the key factor in the Region's efforts at resilience, and sustainable growth and development. Canada has also been supportive of the Community's reform process, including the restructuring of the CARICOM Secretariat and the review of its institutions.
Ambassador Berman pledged Canada's continued commitment to working with partners in the Region to build the best possible future for the Caribbean.
"We want to ensure we are helping you in achieving your goals of regional integration, through economic integration, foreign policy coordination, human and social development and security," he said.
Support for the COVID-19 battle will continue, he said. Canada had, as part of its early support, provided nearly six million dollars in response to bilateral requests from CARICOM States and also provided support to CDEMA and PAHO.