Anguilla's new Premier Dr Ellis Webster was sworn into office on Tuesday after leading his Anguilla Progressive Movement (APM) to victory in general elections on Monday 29 June 2020.
Premier Webster later announced his seven-member Cabinet which includes the youthful Ms Dee-Ann Kentish Rogers who defeated former Premier Mr Victor Banks in Monday's poll.
The APM won seven of the eleven seats at stake, with the other four going to Mr. Bank's Anguilla United Front (AUF).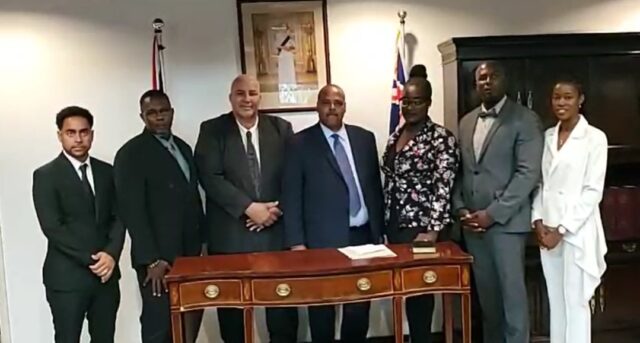 The newly sworn in Government of Anguilla:

The Honourable Premier, Dr. Ellis Lorenzo Webster will have responsibility for Ministry of Finance, Tourism and Health.

The Honourable Minister of Home Affairs – Mr. Kenneth Hodge

The Honourable Minister of Social Development and Education – Ms. Dee-Ann Kentish-Rogers

The Honourable Ministerial Assistant in the Ministry of Social Development with responsibility for Youth , Sports and Culture – Mr. Merrick Richardson

The Honourable Minister of Infrastructure – Mr.Haydn Hughes

The Honourable Parliamentary Secretary for Economic Development – Mrs. Quincia Gumbs-Marie

The Honourable Minister of Trade and Commerce – Mr. Kyle Hodge