In the midst of reshaping the new age of emerging technology within our Caribbean region, all industries are driven to change or modify [ADAPT] its business strategies and services to the new environment; empower and make possible [ENABLE] smart communities, cities and nations; and revolutionise and originate [INNOVATE] cutting edge solutions to today's and tomorrow's networking challenges.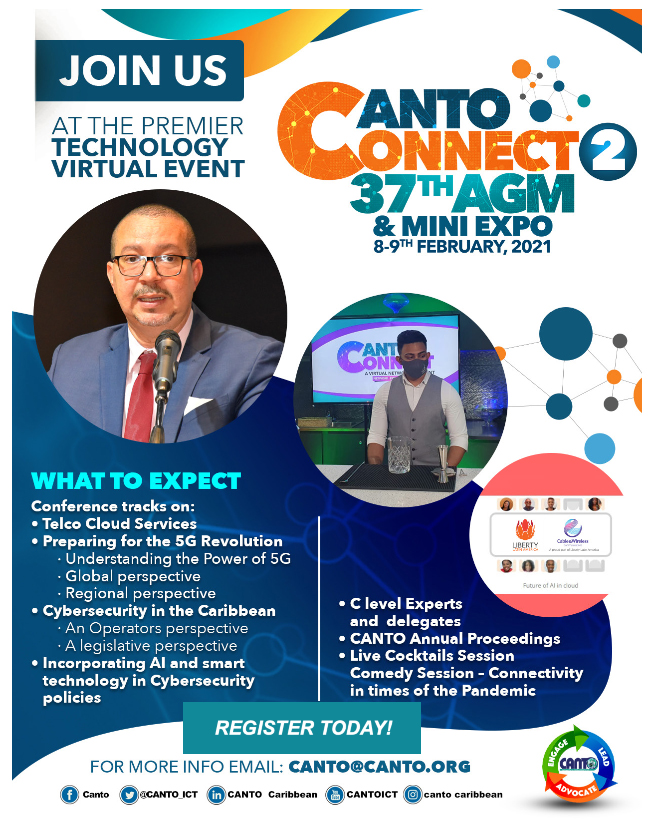 Join us at our second virtual networking event on February 8th to 9th , 2021 for CANTO 2020, CANTO Connect 2 -37th Annual General Meeting and Mini Expo where key stakeholders will share best practices to enlighten attendees with engaging and informative content. You will have the ability to network with companies and executives to further discussions on topics discussed during the AGM.
Don't be left behind. Adapt to the new normal! Attend our Virtual Networking event, CANTO CONNECT 2 AGM and Mini Expo 2021. We look forward to e-meeting you!